Our website development service is like no other
Here at Web Juice we believe a traditional web developers role can be done with little effort or skill meaning every man and his dog has the potential to be a developer. What makes us different is that we don't offer website development! We offer a full package to suit your needs, whether you have a website already and need an SEO tune up or you need a brand new website our team can handle whatever you throw at us…try it out contact us today to find out. Our specialist services range from bespoke ecommerce platform design and branding to full integrations with a variety of systems. We offer a wide range of services to fit even the most obscure requirements.
We love website integration's
1. to bring together or incorporate (parts) into a whole.
2. to make up, combine, or complete to produce a whole or a larger unit,as parts do.
3. to unite or combine.

Dictionary definition of integrate
Of all the brilliant projects we get to work on integration work is our specialist subject. So far we have completed more integrations than we can count with over 40 different systems. If you have a website and you want to pass orders/properties/contacts/payments to your external management system we can help. Take a look at our Integration page or get in touch today!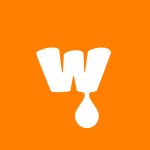 Web Juice Limited.
LCB Depot, 31 Rutland St,
Leicester, LE1 1RE