Website design should be responsive first
With the increase in internet connected devices such as smartphones and tablets, it means that more people have access to the internet from a smaller screen.
It has now been reported that tablet internet usage is now overtaking desktop internet usage. You therefore should provide the same level of content but tailored to the device the person is using. Nothing is worse than not being able to find what you want quickly because you are on a mobile and the content is not clear.
This level of usability is always a concern to us at Web Juice and we want to make sure your users are given the best experience they can no matter what size screen they are viewing the content in.
Over the past few years, our team of expert designers and front-end developers have specialised in using the latest technology to produce website designs that are responsive and have very carefully considered usability
Responsive Design
Responsive design means the content changes to fit the device you are on. If you look at our site on a mobile items will resize and re-shape to allow you to easily view it…give it a try!
Optimise for mobile
Mobile networks can vary in connection speed meaning you need to make sure your site loads quickly. Reducing the size of images and the amount of content that needs to be loaded at the top of the page means your users can start using the site before it finishes loading.
Better experience = More sales
If you provide the user with a great experience no matter where they are you will see an increase in sales as users will be able to find everything quickly and easily.
Search engines love it
Search engines now include mobile friendliness as a factor in their ranking algorithms as they want to provide the best experience to their users.
"If your website is making you work harder than you have to then it's time to see if you can make everything work together"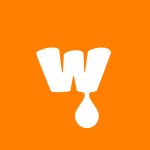 Web Juice Limited.
LCB Depot, 31 Rutland St,
Leicester, LE1 1RE